Fiber and Textile Roundtable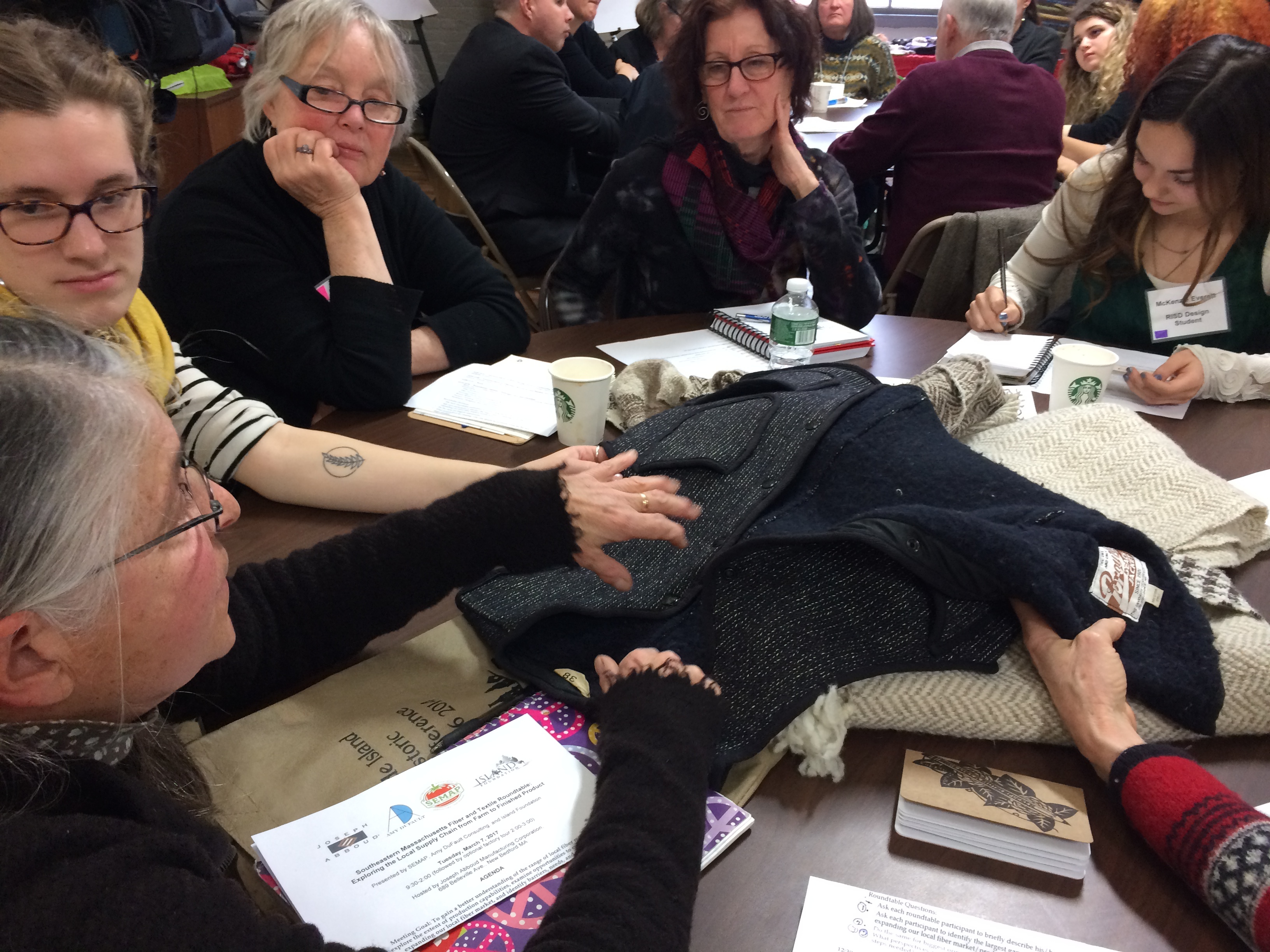 Last March we got together for a textile roundtable to gain a better understanding of the range of local fiber resources, to explore the extent of Southeastern New England Fibershed's production capabilities, to examine opportunities to collaborate in expanding our local fiber market, and identify barriers, needs, and next steps.
Hosted by Joseph Abboud Manufacturing Corporation in New Bedford, Sustainable Fashion Consultant Amy DuFault, the Island Foundation and SEMAP gathered 75 people into one room for an all day event. From farmers to fashion designers, politicians to agriculture advocates, textile artists to apparel production companies the group came together to discuss the regional supply chain and local capacity, to announce a "Farm to Fashion" collaboration with the Rhode Island School of Design, eventually breaking out into small groups to talk about solutions to some of the challenges set before us.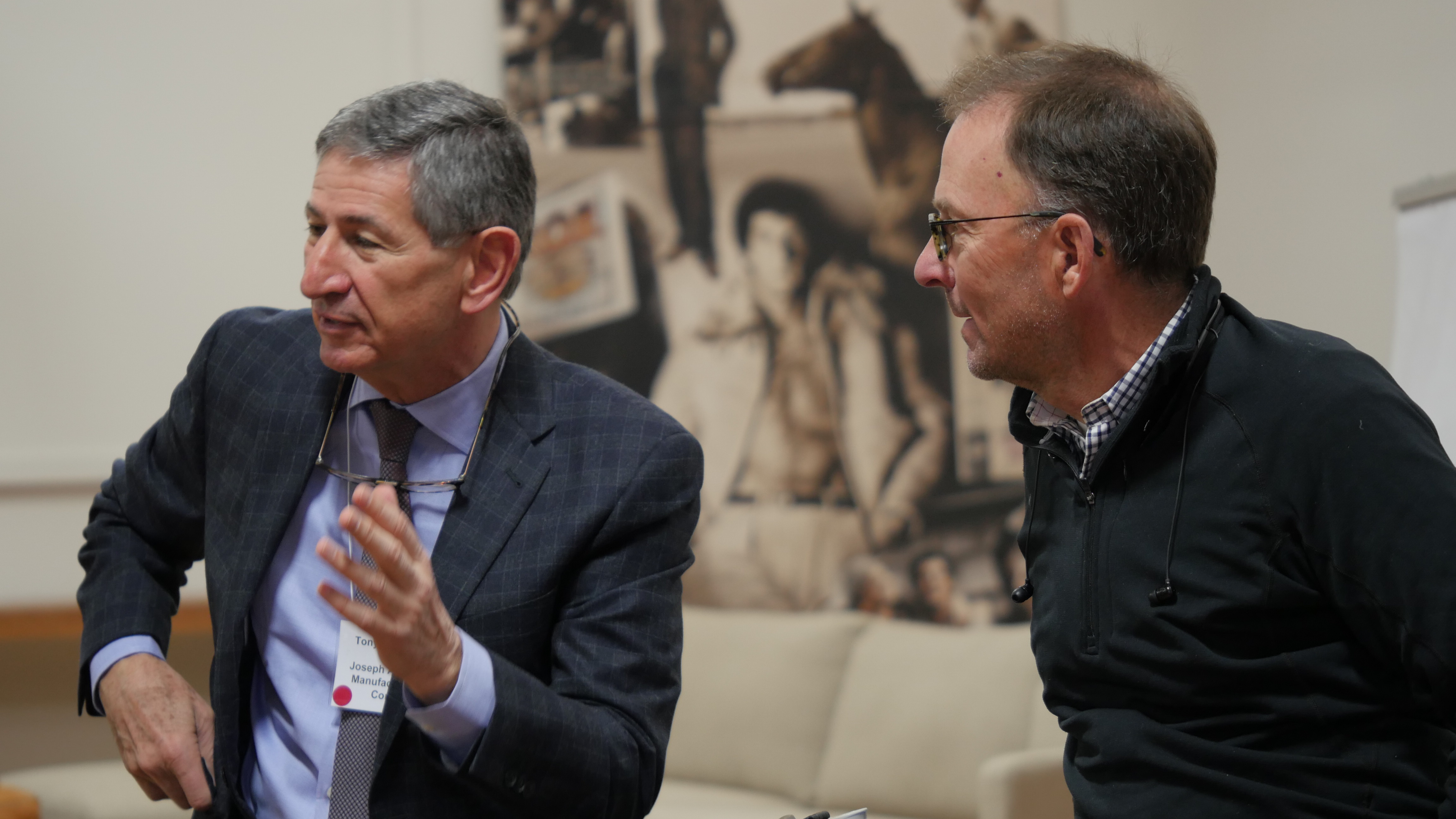 Tony Sapienza, CEO, Joseph Abboud manufacturing with Eric Henry, roundtable keynote speaker and CEO of TS Designs, Eric Henry

Some of the questions tackled included:
•Ask each roundtable participant to briefly describe his/her role or business
•Ask each participant to identify the largest gap or challenges/he perceives to expanding our local fiber market/production
•Do the same for biggest opportunity
•What perspectives are missing/who else should be involved/what are the next steps needed?
After the roundtable discussion ended, the group was offered tours of the Joseph Abboud factory in New Bedford, one of the largest apparel production facilities in the U.S. employing over 800 garment workers.
Read our textile roundtable notes here.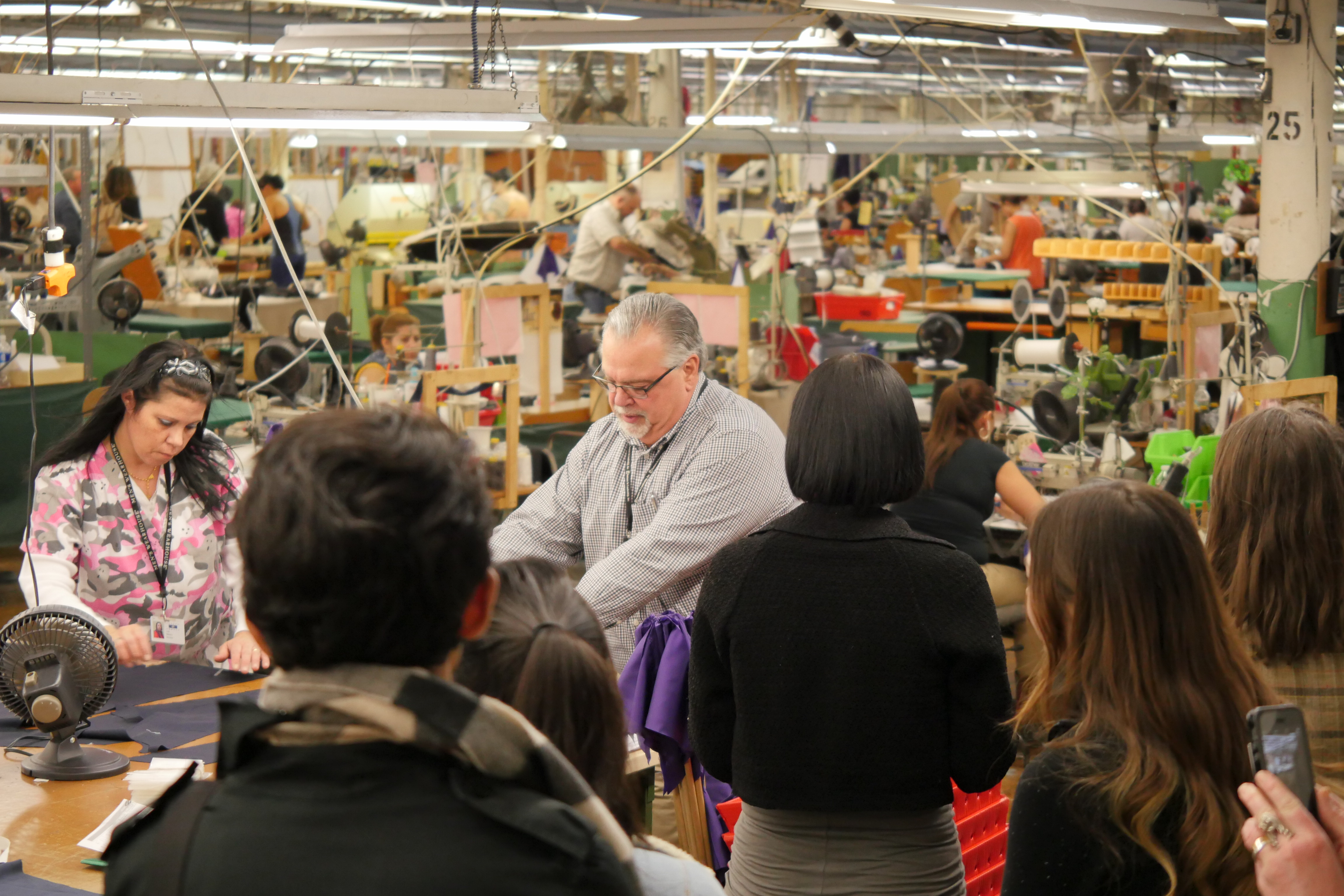 Tour of the Joseph Abboud factory